Description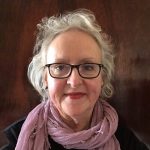 Annette Gray is a literacy consultant and adviser. She has many years' successful teaching experience in classrooms K-10 across Australia and in international settings.
Annette has collaborated on devising and conducting conferences, projects and workshops for all aspects of literacy across all subjects, and in the development of support materials for Australian curriculum and NSW syllabuses.
Annette is passionate about teacher professionalism and the development of teacher professional knowledge and skills in teaching writing, reading, vocabulary, talking and listening.
She supports the vital role that parents have in students' literacy growth, and conducts workshops and information sessions so parents and carers can better support their children's learning.
The objectives for this course are that teachers will:
Understand the research that underpins the role of interaction in the classroom as students learn language, learn through language, and learn about language across the key learning areas (2.1.2)
Learn about the connections between speaking & listening, reading and writing as literacy skills, through purposeful interactions (2.5.2)
Learn about effective teaching strategies to support students to use interactions to develop and use language to align with the NSW Literacy and Numeracy strategy (in this course, a focus on negotiating meaning) (6.2.2)
What is the duration of the course?
The entire course duration is 2 hours.
The course consists of a reading of the sub-element of Interacting in the National Literacy Learning Progression. It also includes a video introduction to the Progression. Viewing the video, the reading and responding to the questions relating to this sub-element should take approximately one hour to complete.