Description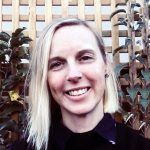 Katherin Cartwright is a passionate mathematics educator and is currently a sessional tutor at The University of Sydney teaching mathematics to pre-service primary education teachers.
She is also completing her PhD at The University of Sydney in mathematical fluency and is a mentor for their Primary STEM Academy schools.
Katherin was previously the NSW Department of Education State Mathematics Advisor where she developed and led professional learning to support primary teachers in mathematics, numeracy and lead primary STEM projects.
Katherin is keen to develop in teachers, students and parents a love and curiosity for mathematics where noticing and wondering lead to understanding.
The objectives for this course are that teachers will:
Understand the research that underpins the development of students' understanding of aspects of numeracy as described in the National Numeracy Learning Progression
Gain knowledge of effective teaching strategies to support numeracy achievement that aligns to the NSW Literacy and Numeracy strategy
Participate in polls and respond to questions posed within the videos relating to the numeracy progression sub element of Interpreting fractions
When will I be accredited for this course?
When you complete the course your accreditation will be processed at the end of that month. It will then appear in your eTAMS account for evaluation.
What is the duration of the course?
The entire course duration is 2 hours. The course consists of a video (across several chapters) which is approximately one hour long. It also includes a reading task, several quizzes and free-form poll questions. These items will also take you approximately an hour to complete.
Completing this course before 31 July 2021 under NESA's interim arrangements will contribute 2 hours of NSW Education Standards Authority (NESA) Accredited PD in the priority area of Delivery and assessment of NSW Curriculum, addressing standard descriptors 2.5.2, 6.2.2 from the Australian Professional Standards for Teachers towards maintaining Proficient Teacher Accreditation in NSW.